Jan 07,2022 by htura
Choose the Perfect Gift for an Adult-Wooden Puzzles
Gift-buying for Children is generally quite easy. There's an abundance of the latest toys and games to choose from, plus kids are (luckily) quite upfront with what they want...
However, once we become adults we can actually become quite hard to buy gifts for. You know the feeling, where you find yourself including the receipt in case they don't like it, or it's safer to default to the "old faithful" bottle of wine/ box of shortbread biscuits/ candles/ socks etc
Jigsaw Puzzles make great gifts for adults! Especially after coming into the spotlight during the lockdown, many more people may be wishing for a puzzle under the tree this year. Here are a few reasons why puzzles make such wonderful presents for adults of all ages...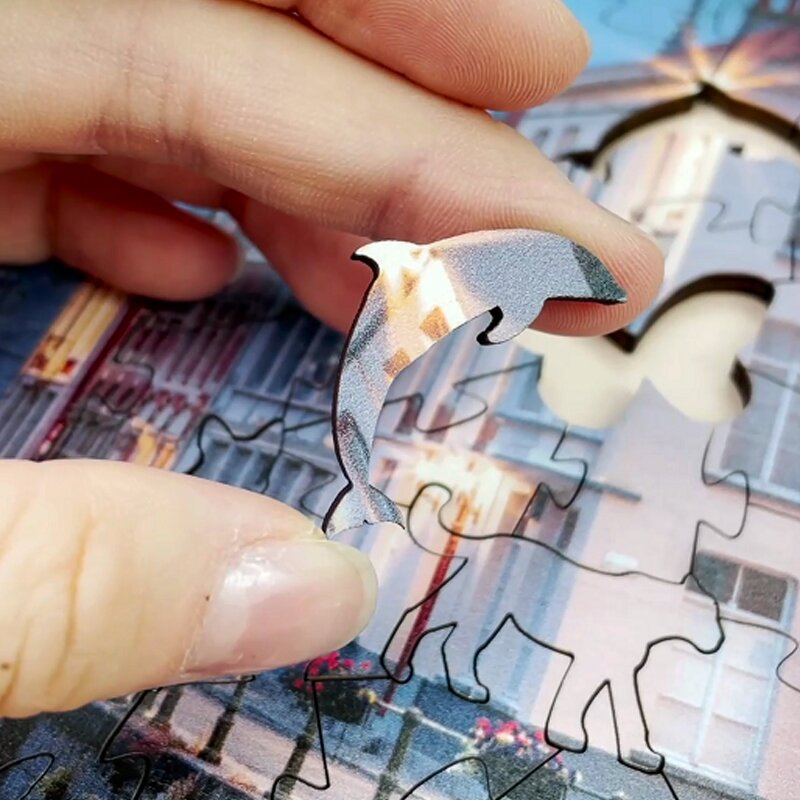 Anyone can do a Jigsaw Puzzle. Mums, Dads, Partners, Best Friends, The In-Laws, Work Colleagues... There's a Jigsaw Puzzle to suit everyone! From beginner to hardcore puzzle enthusiast, you can find just the right amount of challenge they'll enjoy. Plus puzzles are very visual and the wide range of beautiful designs available means that you'll be sure to find an image that the recipient will appreciate.
It encourages them to spend more time with Family. Put a jigsaw puzzle on the table, and everyone wants to get involved! It's an activity they can do to get their children involved (we hear how lots of parents let their children pick out the whimsies and put these in at the end). Or they can sit with their partner and a glass of wine, encouraging them to spend more quality time together.
Or to take a moment of me-time. When you give a puzzle as a present, you aren't just providing an activity for them to do to for a few hours. You're giving the gift of a path to wellbeing and mindfulness, a little distraction from screens, and a wonderful way to relax. Especially around Christmas time when people can get overwhelmed.
They last a long time. Htura Puzzles are known for being very durable, so they can use their puzzle gift again and again for many years to come. They can make a tradition to complete the puzzle as a family every year on the run-up to Christmas. Often become family heirlooms that they can eventually pass down to their own children.
They're Eco-friendly and Sustainable! If you're buying for someone who is working towards reducing their plastic consumption or you want to aim towards reducing the environmental impact that your Christmas shopping makes, then buying a wooden puzzle is a great option. Htura Puzzles are made with wood from sustainable sources, plus we've ditched the plastic shrink wrap from our packaging.
They're easy to wrap. A small added bonus of jigsaw puzzles is that they usually come in square or rectangular boxes, making them super simple to wrap in your chosen wrapping paper

So you've decided you're going to get them a puzzle... now all you have to do is choose the best one!