Jan 11,2022 by htura
In Valentine's Day What Present for Couple?
Valentine's Day is the most anticipated holiday that people tend to want to spend with lover. Everyone wants an unusual, memorable gift from the other. What could be a good present for your lover?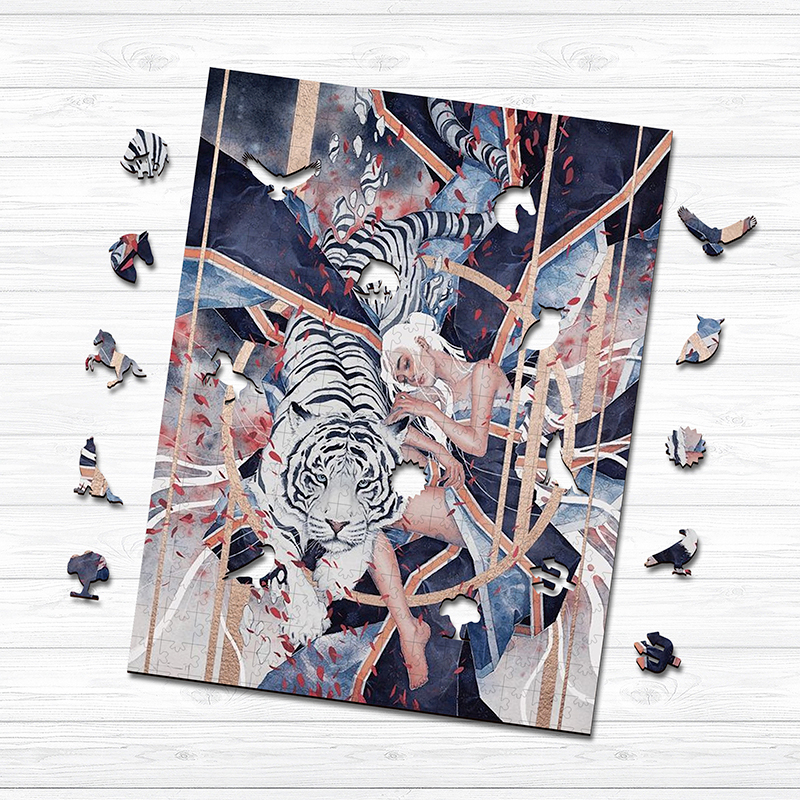 Couple Gift Ideas
The large selection in stores is baffling, and it may seem that choosing a gift suitable for a particular person is a very difficult task. It's option that will not only surprise and delight man and women, but at the same time create a perfect opportunity to do some leisure activity together are wooden puzzles.
Puzzles as a gift
At first it may seem that giving puzzles as a birthday present for a boyfriend is too common a solution. But our jigsaw puzzles are not like that - their parts are made of durable wood, so they are unusual, durable, beautiful and pleasant to the touch. Our jigsaw puzzles are unique:
Wooden parts of excellent quality, with a natural wood texture.
Packaged in stylish natural wooden boxes.
The assembled paintings are a beautiful interior decoration; original wall panels.
Choose the pattern you want from different categories, animal patterns, urban landscape patterns, and character patterns.Wooden puzzles are the gift that your boyfriend or girl friend will definitely be happy with.