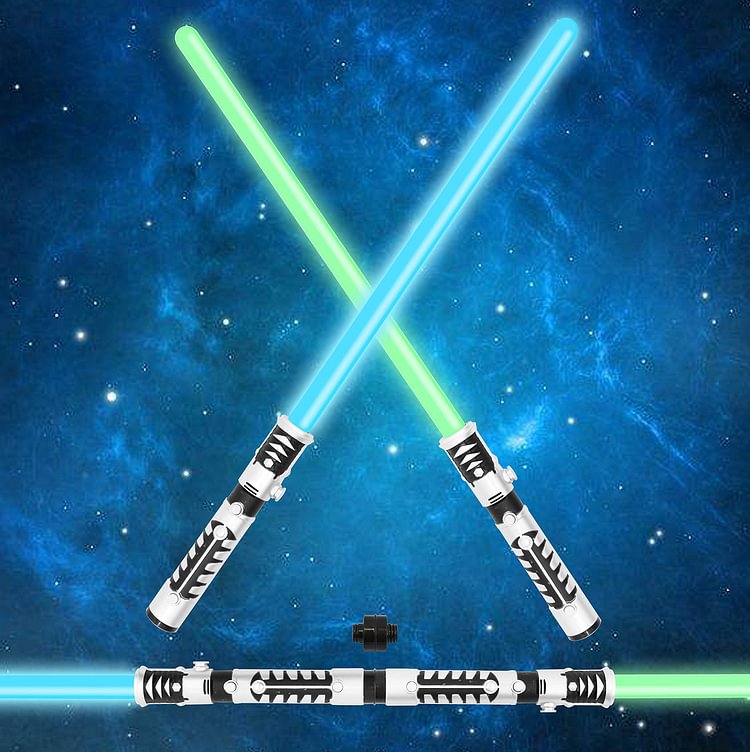 About this item
2-in-1 LED Saber Sword includes Green and Blue Swords with Easy-to-Grip Design SLIVER Handle and a Double Blade Dual Connector.
The Lightsaber also has LED light Flashing MODE and Motion Sensitive. Each Size: 26.5''.
Features: Translucent LED Safe Blades with Detailed Design Handles. Realistic Galaxy Warriors Play.
Super Value Toy Pack for Parties. Perfect for Light Saber, Star War and Galaxy Fighters Themed Parties, Halloween Dress Up Parties, Halloween Costume Accessories, Costume Accessories, Luke Skywalker Pop, Jedi Master Role Playing, Darth Vader, Power Rangers Saber, Birthday Parties, Christmas Gift Stocking Idea, Xmas Present, Last Minute Gift and More!!!
Durable Plastic. Superior Quality. Deluxe Set. 6 AAA Batteries Included. CHILD SAFE: Non-Toxic. Meet US Toy Standard. Safety Test Approved.