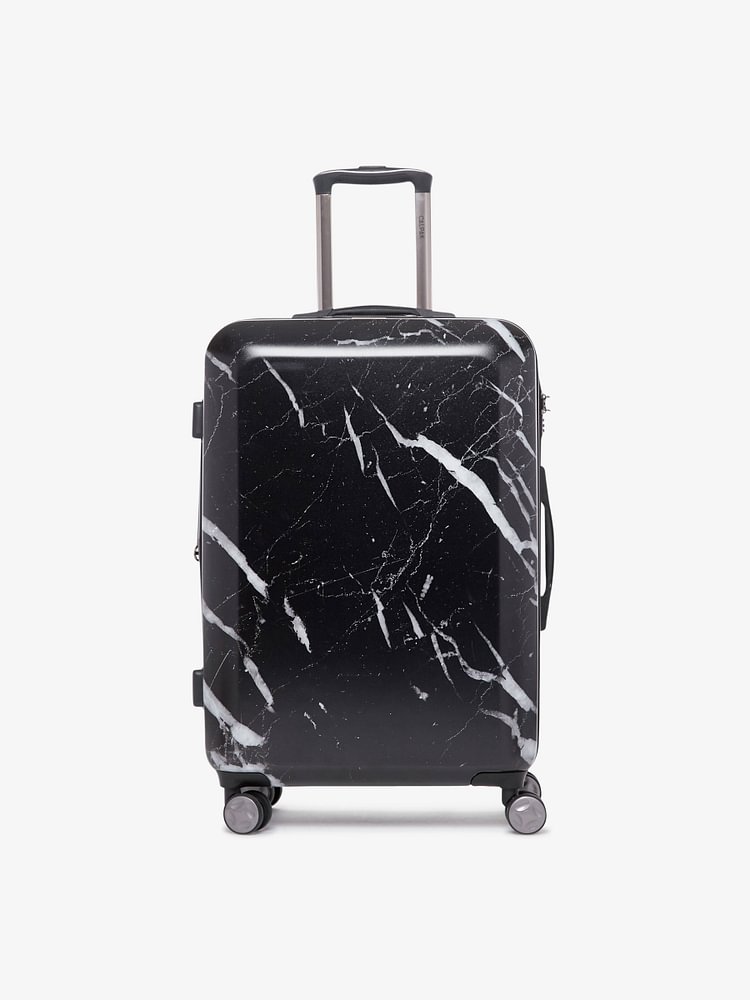 • Lightweight and hardsided
• TSA approved lock
• Expandable - up to 2 inches


• If you're looking to rock your travel look, our marble print suitcase is what you need now. This 26 inch medium size checked luggage has a hard shell, but it's ultra lightweight. It has 4 wheels, expandable capacity, convenient pocket dividers, and built-in TSA approved lock.
Dimensions: 25.5" x 17" x 10"