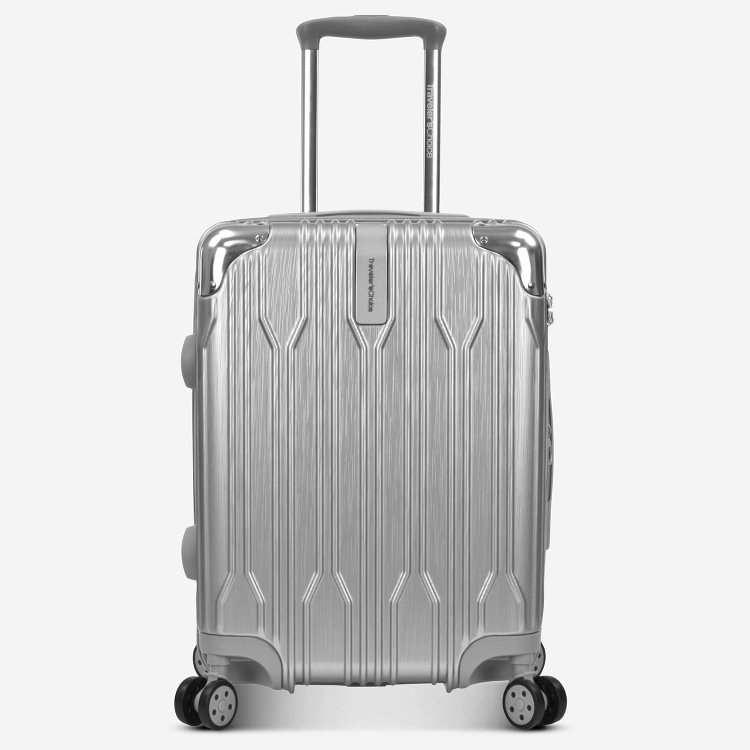 Our Bell Weather Metallic spinner collection combines style with practicality.
Impact resistant hard shell with metallic finish prevents abrasive scratches and fingerprints.
Sleek aluminum telescopic handle system with push-button locking provides multiple-stage height adjustments for optimal comfort.
Smooth 360-degreedual spinner wheels provide effortless maneuverability and stability.
2-inch expandable feature offers more packing capacity.

Unique navy color f

ully-lined interior includes zippered pocket, zippered divider cover, and tie-down straps.
Flush-mounted combination lock is TSA compliant.
Aluminum corner guards provide extra protection.
Convenient top and side carry handles allow easy lifting.
Material: ABS
Product Overall Dimensions: 20.5" x 14.5" x 9.5" + 2" depth gusset
Product Packing Dimensions: 18.75" x 13.5" x 9" + 2" depth gusset
Weight: 7.6 lb
Linear Dimensions: 44.5 in
Warranty Duration: 2 Years