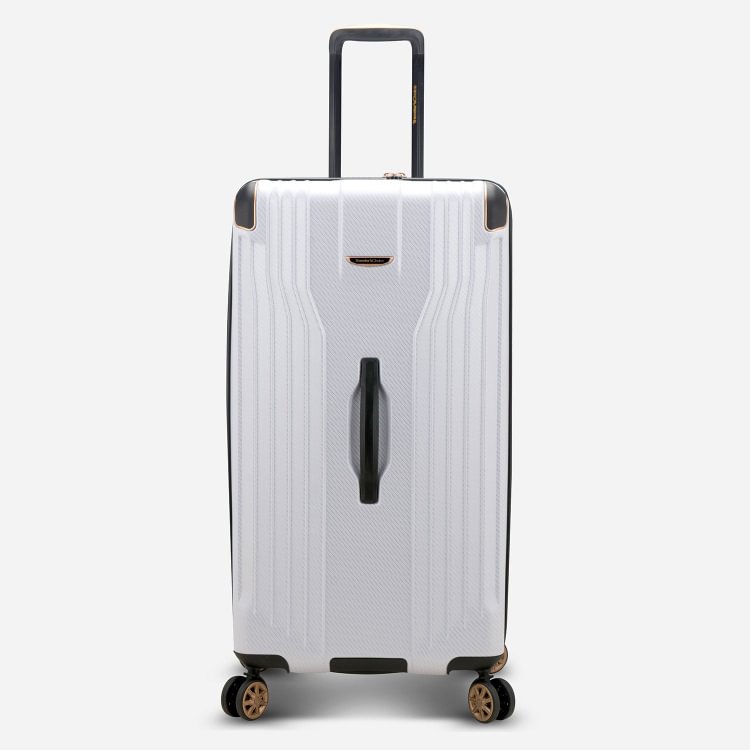 Our Continent Adventurer Luggage Collection has patented ARMOR-TEC to protect against the roughest conditions.
100% polycarbonate impact-resistant hard shell fortified with PC film prevents abrasive scratches and fingerprints.
Double coil burst resistant anti-theft zipper on main compartment effectively prevents the chain from being easily punctured with sharp objects under high pressure.
Built-in TSA compliant combination lock by Travel Sentry provides extra security for stored belongings.
Reinforced and riveted double layer corner guards provides extra protection on all corners.
360° mobility dual airplane style spinner wheel system provide effortless maneuverability and stability.
Expansion gusset open for 25% more packing capacity.
Material: 100 % Polycarbonate + PC Film
Product Overall Dimensions:
31.75" x 16.50" x 13.75" + 2" depth gusset
Product Packing Dimensions:
29.75" x 16" x 13.25" + 2" depth gusset
Weight: 11.7 lb
Linear Dimensions: 62 in
Warranty Duration: 5 Years