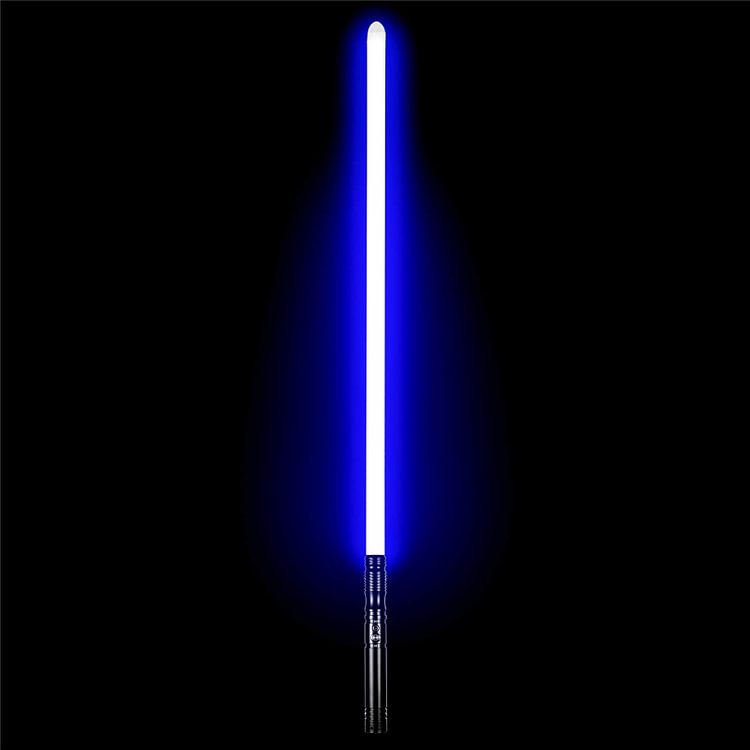 About this item
ღMetal Aluminum Hilt Light Sabers - The hilt of the saber was very well made of metal aluminum,comfortable grip due to nice polished.It has a good weight in the hand and is very solid. Two Sabers can be merge to a double blade saber for much fun.
ღLonger 92CM High-impact Saber Blade - The blade is high-impact and high-transparency, illuminating 12 Colors light while dueling. Blades are heavy grade. 1 inch OD and 2 mm pipe wall thickness, supporting you for real heavy dueling.
ღLight Saber with 9 Fonts FX Movie Sound - The sabers have 9 sound fonts, 3 volume settings including mute mode. The light saber sword has a real blaster sound, super sensitive, louder and brighter. When you double click to power button to activate, Let you cross into the real movie. Flash-on-Clash, Lock-up function.
ღ Power Recharge for Wide Usage Scenarios - Built-in large capacity battery for power recharging. Perfect for gifts, Parties, such as Halloween, Christmas, Cosplay and costume. Outdoor Sports, Family Entertainment, Outdoor camping for Adults, teens.
ღWarranty Service - We offer a 30 Day Unconditional 100% Refund Guarantee for dueling lightsabers, please rest assured to buy. If you have any questions after receiving the product, please contact us.