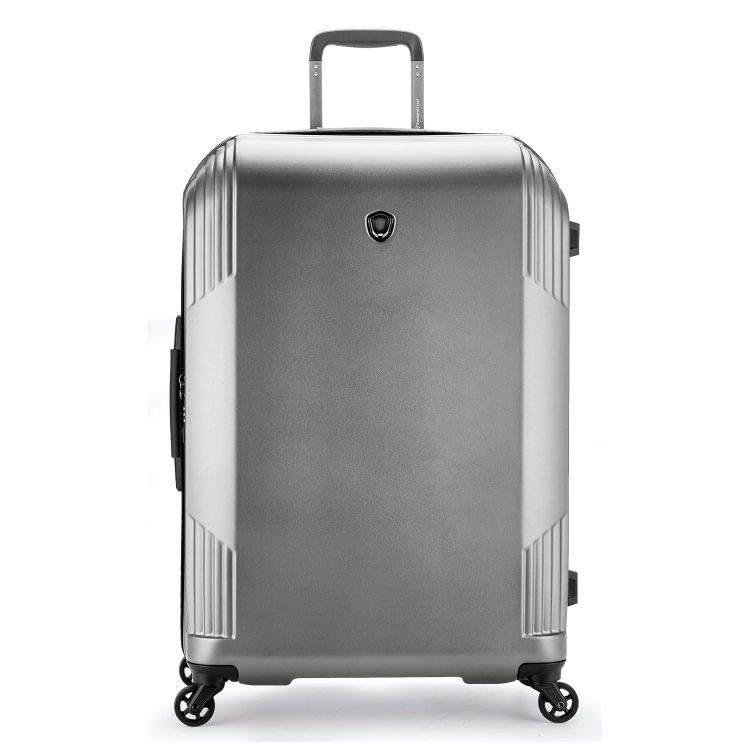 Our lightweight Riverside Luggage Collection has a sleek textured exterior and durable shell design.
100% ultra lightweight polycarbonate hard shell construction.
Anti-theft and burst resistant double-coil zipper closures.
Smooth 360-degree top of the line Hinomoto™ lightweight spinner wheels provide effortless maneuverability and stability.
Ultra lightweight telescopic handle system with push-button locking provides multiple-stage height adjustments for optimal comfort.
Built-in TSA approved combination lock.
Material: 100% Polycarbonate
Product Overall Dimensions: 28.75" x 19.25" x 11.75"
Product Packing Dimensions: 26.75" x 18.25" x 11.25"
Weight: 7.84 oz
Linear Dimensions: 59.75 in
Warranty Duration: 3 Years