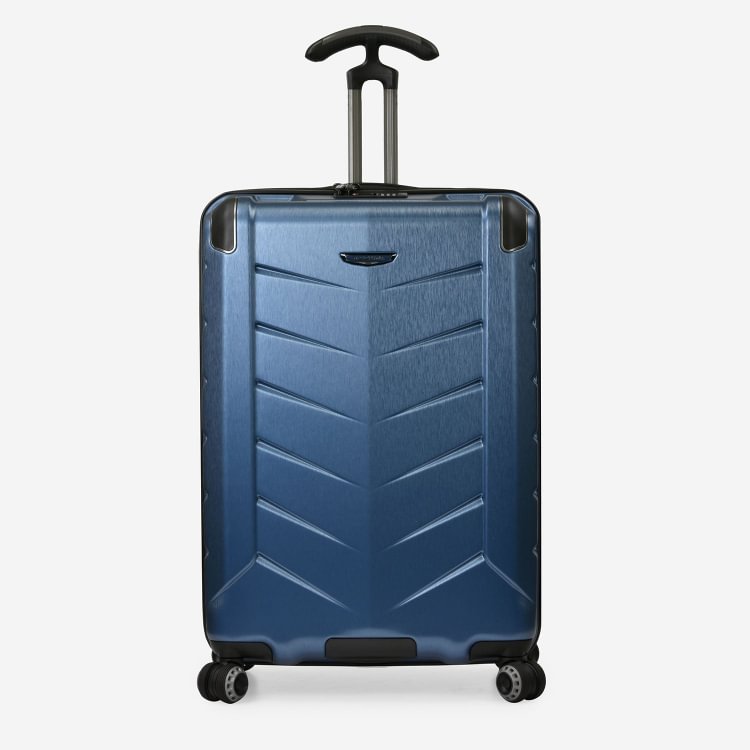 Our Silverwood II Collection is created with 100% polycarbonate toughest and most protected hard shell that also offers expandability.
Unique brush metal finish to prevent abrasive scratches and fingerprints.
Patented T-Cruiser handle system allows you to maneuver your bag with ease.
The downward curve of the handle fits the natural position of your hand to minimize discomfort or fatigue.
Patented Dual cyclone spherical spinner wheel system provides wide wheel bases for better traction and stability.
Built-in TSA compliant flush mounted combination lock.
Expansion gusset boasts an extra 2 inches of packing space.
Main compartment features a large claim-shell opening with heavy duty anti-theft zipper.
Hard plated corner guards for extra protection that enhance overall durability.
Soft top, side and bottom handle grip allows for comfort and easy lifting.
Built-In portable charger pouch and iTRAVEL smart USB port that allows user to store and charge their personal devices.
Material: 100% Polycarbonate
Product Overall Dimensions: 25.5" x 17" x 11.25" + 2" depth gusset
Product Packing Dimensions: 24" x 16.75" x 11" + 2" depth gusset
Weight: 9.8 lb
Linear Dimensions: 53.75 in