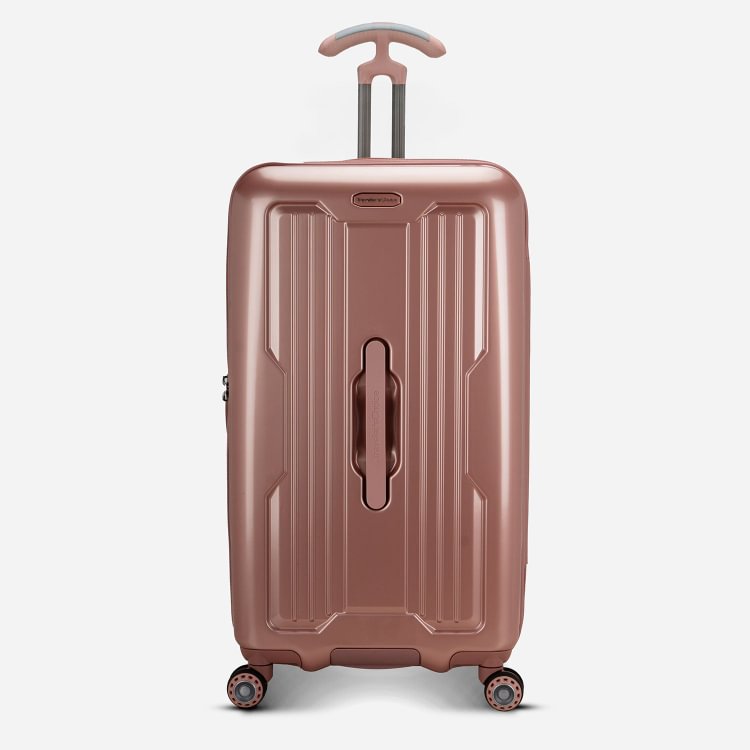 Our Ultimax II Luggage Collection is a 2017 RedDot product design of the year recipient. With inspiration from our Prokas Ultimax series, the Ultimax II builds on top of the first iteration with fashion and quality. Ultimax II combines style and features from our beloved MaxPorter II to become one our customers' most loved collections!
Made with

100% Makrolon

®

Polycarbonate

hard shell that is extremely durable and impact resistant.
Shield-98™ antimicrobial technology protects the interior lining of the luggage against the growth of bacteria.

Heavy duty YKK® double coil,

puncture resistant zipper (RCW) on main compartment is three times stronger than others. This effectively prevents the chain from being easily punctured with sharp objects under high pressure
Patented T-Cruiser Handle system allows you to maneuver your bag with ease.
Downward curvature of the handle fits the natural position of your hand, thereby minimizing discomfort or fatigue.
Patented dual cyclone spherical spinner wheel system provides wide wheel bases for better traction and stability.
Wheels are recessed to maximize case size and packing capacity.
Each wheel features a 5mm shock-resistant material that assures smooth maneuverability and quiet rolling experience.
Built-In TSA-approved combination lock provides additional peace of mind.

Fully-lined interior includes d

etachable clear waterproof pouch and adjustable shelf dividers.
Bottom grip handle allows easy lifting without touching the wheels.

Clear luggage cover is included to protect your luggage from dirt and scratches.
Material: 100% Polycarbonate
Product Overall Dimensions:
27.5" x 16" x 13.75"
Product Packing Dimensions:
26" x 15" x 13.5"
Weight: 10.8 lb
Linear Dimensions: 57.25 in
Warranty Duration: 5 Years